ANALOGICYX RESPECTS YOUR PRIVACY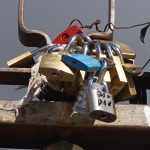 AnalogicyX takes your privacy very seriously. Whether you're a customer, did a payment or simply visited the website, AnalogicyX wants you to be confident your personal data is handled with care.
AnalogicyX complies with the General Data Protection Regulation (GDPR), this law applies as of 25 May 2018 and protects your privacy. In support of the GDPR, and in the best interest of your privacy, AnalogicyX has done the max.
HOW AnalogicyX PROTECTS YOUR PRIVACY
Secured the AnalogicyX website against hacking
Data protection subscribers
Admin protection venues, labels & promoters
Expanded the personal data process
Increased Data: in the secured database as few as possible personal data will be archived & Increased Delete Options: by sending a unsubscribe message (using the contact form) all data will be deleted instandly. Due to financial legislation invoice data will be archived as long as the law prescribes.
GDPR: although the law is focused on individuals in the EU, for AnalogicyX this is a global effort. Everyone will benefit. This new process, is in line with GDPR and will continue to be as the data processes are updated.
Thank you for being part of the AnalogicyX community. If you have any questions regarding your data, please use the contact form.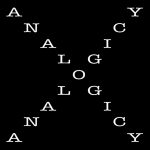 A random featured selection…
---
Featured artists/bands –>
---
Featured labels –>
---
Featured shops –>
---
Featured events/organisations –>
---
Featured knowledge –>
---
Featured brands/makers –>
---
Featured studios –>
---
Featured venues –>
---