After you made up your mind which subscription fits best you click the PayPal button and make your choice. The email address we receive as "payer info", when a payment is done will be used to sent out the subscription info & form.
You will be directed to a secured PayPal webpage.
After the purchase succeeds you will be redirected to a AnalogicyX page "payment succeeded".
Within 2 working days you will receive an email with a password, an order number and a link where you can enter the required data for your subscription. You will need the password (to start entering the data) and the order number as a reference .
After submitting the data your page will be online within 2 working days: you receive an email when the page is in space. Your invoice will be attached to this email.
AnalogicyX designed this process to have a save, efficient and inexpensive workflow.
All right I got it beam me to subscription.
Please prepare your data by checking all required data you will need as an admin, this is the person who order & pay the subscription, gets the link to enter the data and will get the invoice + future admin messages.
Password (will be sent by email)
Order number (will be sent by email)
Admin First Name
Admin Last Name
Admin Address (Street/n/po box)
Admin ZIP Code
Admin Town
Admin Country
Admin email
Admin role (describe your role like "artist", "manager", "store owner", "etc".
All right I got it beam me to subscription.
Beside the data above you need the data to fill out all fields required for your subscription, check the link to find out what you need:
Thanks for visiting AnalogicyX and we hope you found where you where looking for.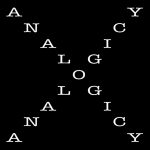 A random featured selection…
---
Featured artists/bands –>
---
Featured labels –>
---
Featured shops –>
---
Featured events/organisations –>
---
Featured knowledge –>
---
Featured brands/makers –>
---
Featured studios –>
---
Featured venues –>
---