Event/organisation
Groove Unlimited
Homebase (country)
The Netherlands
Founded
1993
Initiator(s)/owner(s)
Ron Boots
Main events
E-Day / E-Live
General info
Since 1998 the E-Live festival is organised by Ron Boots, one of the keyplayers in the Dutch EM scene.

Having started these series of festivals back in the day in the "Vereeniging" venue in Nijmegen the E-Live festival now takes place in the renowned "De Enck" theatre in Oirschot. Situated in the south of Holland and only a 1 hours drive from Cologne, Amsterdam or Brussels the venue couldn't be situated more conveniently for an international audience.
Links
Facebook "events"
Facebook "posts"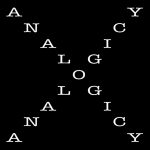 A random featured selection…
---
Featured artists/bands –>
---
Featured labels –>
---
Featured shops –>
---
Featured events/organisations –>
---
Featured knowledge –>
---
Featured brands/makers –>
---
Featured studios –>
---
Featured venues –>
---