Event/organisation
JacqNoise
Homebase (country)
Germany
Founded
2018
Initiator(s)/owner(s)
Part of team Error Instruments
Main events
Hosting and given soldering workshops, moderating curating and organising Eurorack Music events.
General info
Soldering Workshop (Online)

In this workshop, analog or digital synthesizers will be solders. This is a goal-oriented low-tech learning experience for whoever is interested in soldering or sound development. For some it might be the first soldering session, others are more skilled technicians who like to solder and socialize.

We are hosting on-demand soldering workshops. This can either a soldering workshop to solder the ERROR Instrument DIY kits or it is part of bigger music or educational event.

After soldering there is always time to chat and build up patches together based on experimental and traditional instruments.
Links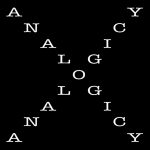 A random featured selection…
---
Featured artists/bands –>
---
Featured labels –>
---
Featured shops –>
---
Featured events/organisations –>
---
Featured knowledge –>
---
Featured brands/makers –>
---
Featured studios –>
---
Featured venues –>
---