AnalogicyX is a DELPHIconcept/SONICrider trademark, established February 2020.
DELPHIconcept takes care of the administration and customer service, SONICrider handles the artistic parts.
Chamber of Commerce 17118757 | Eindhoven | Netherlands
VAT: NL001552337B47
Payments will have "DC-SR-AX" as a reference on your bank or card statement.
All services done under "DC General Terms and Conditions".
AnalogicyX takes your privacy very seriously. Whether you're a customer, did a payment or simply visited the website, AnalogicyX wants you to be confident your personal data is handled with care.
AnalogicyX complies with the General Data Protection Regulation (GDPR), this law applies as of 25 May 2018 and protects your privacy. In support of the GDPR, and in the best interest of your privacy, AnalogicyX has done the max.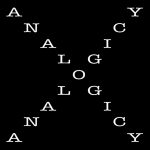 A random featured selection…
---
Featured artists/bands –>
---
Featured labels –>
---
Featured shops –>
---
Featured events/organisations –>
---
Featured knowledge –>
---
Featured brands/makers –>
---
Featured studios –>
---
Featured venues –>
---