Yes, your knowledge subscription to became part of AnalogicyX succeeded, thanks!

What's next?
Within 2 working days you will receive an email with a password, an order number and a link where you can enter the required data for your subscription. You will need the password (to start entering the data) and key in the order number as a reference .
The above mentioned email contains a checklist for all data you need + some info about the image format, links, etc.
After submitting the data your page will be online within 2 working days: you receive an email when the page is in space. Your invoice will be attached to this email.
Please prepare your subscription by checking all required data you will need as an admin, this is the person who ordered & paid the subscription, gets the link to enter the data and will get the invoice + future admin messages.
Password (will be sent by email)
Order number (will be sent by email)
Admin First Name
Admin Last Name
Admin Address (Street/n/po box)
Admin ZIP Code
Admin Town
Admin Country
Admin email
Admin roll (describe your roll like "artist", "manager", "store owner", "etc".
Beside the data above you need the data to fill out all fields required for your subscription, check the link to find out what you need: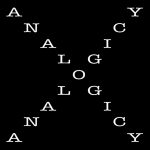 A random featured selection…
---
Featured artists/bands –>
---
Featured labels –>
---
Featured shops –>
---
Featured events/organisations –>
---
Featured knowledge –>
---
Featured brands/makers –>
---
Featured studios –>
---
Featured venues –>
---