AnalogicyX is a new gateway into the modualr world, we planned to start a world wide roll out during Superbooth 2020 in Berlin. We all know what happened.
"WE HAVE AN OFFER"
To get things started we have a special offer (limited time):
Artists/bands "pay MEDIUM € 17,50 get LARGE € 22,00".
Labels, Shops, Events/organisations, Knowledge, Brands/makers and Venues "pay BASIC € 17,50 get EXTENDED € 22,00".
plus: for all categories as long as subscribed pay € 5,00 instead off € 7,50 for the yearly prolongation.
"WHAT LARGE OR EXTENDED OFFERS"
EXTENDED subscriptions get featured on the website, are part of all promotions on social media, newsletters and other webpages.
EXTENDED subscriptions offer almost a complete range of fields to enter social & custom links, website, video, featured and page image, events & more.
EXTENDED subscriptions can function as a website on itself.
"LET US PROMOTE YOU"
Become part of AnalogicyX, use one of the links below:
Thanks visiting AnalogicyX.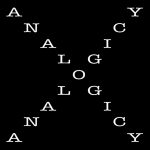 A random featured selection…
---
Featured artists/bands –>
---
Featured labels –>
---
Featured shops –>
---
Featured events/organisations –>
---
Featured knowledge –>
---
Featured brands/makers –>
---
Featured studios –>
---
Featured venues –>
---