From March 2020 AnalogicyX is live and open for subscriptions! During March, April and May artist/bands can subscribe to the LARGE (normally 22 Euro *) option & pay the MEDIUM 17,70 Euro * option.
A LARGE page is in fact a complete "website" combining contact information, social links, a bio, images and video.
For only 17,50 Euro * a ready to share artist/band page, without any concerns about domain, https, promotion or maintenance: "you can focus 100% on creating modular music".
You will receive an email with a link (to a password protected page), a password and an order number to make a payment.
Check below the options a LARGE subscription has + promotion on social media.
| | | | |
| --- | --- | --- | --- |
| OPTION | SMALL | MEDIUM | LARGE |
| Artist/band name | V | V | V |
| Homebase (country) | V | V | V |
| Founded (year) | V | V | V |
| Members | X | V | V |
| Genre (main) | V | V | V |
| Subgenre 1 | X | V | V |
| Subgenre 2 | X | X | V |
| Bio (max 100 words) | V | V | V |
| Contact email | V | V | V |
| Bookings email | X | V | V |
| Performing (yes/no) | V | V | V |
| Website (I) | V | V | V |
| Featured image | V | V | V |
| Image on page | X | V | V |
| Video on page (Youtube/Vimeo) | X | X | V |
| Facebook embeds (events/timeline) | X | X | V |
| Facebook | V | V | V |
| Twitter | V | V | V |
| Instagram | X | V | V |
| Soundcloud | X | V | V |
| Bandcamp | X | X | V |
| YouTube | X | X | V |
| Mixcloud | X | X | V |
| ReverbN | X | X | V |
| Custom link 1 (II) | X | X | V |
| Custom link 2 (II) | X | X | V |
| Custom link 3 (II) | X | X | V |
| Promotion | Promo-S (III) | Promo-M (IV) | Promo-L (V) |
| Price first year (VI) | € 14,00 | € 17,50 | € 22,00 |
| Price every next year (VII) | – | € 4,00 | € 7,50 |
| Page edit (VIII) | € 5,00 | € 4,00 (IX) | € 3,00 (X) |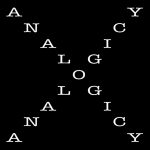 A random featured selection…
---
Featured artists/bands –>
---
Featured labels –>
---
Featured shops –>
---
Featured events/organisations –>
---
Featured knowledge –>
---
Featured brands/makers –>
---
Featured studios –>
---
Featured venues –>
---