AnalogicyX the "gateway into the modular world", ………
….. a place to find & contact artists, bands, labels, shops, event/organization, knowledge, brands,/makers, studios and venues with one thing in common "modular gear & music".
After 2 years low profile since live promotion – which is our goal – wasn't easy 2 0 2 3 is the number to restart….
Have a look:
– Artists/bands
– Labels
– Shops
– Events/organisation
– Knowledge
– Brands/makers
– Studios
– Venues
AnalogicyX provides for each category different levels of subscription, the "large" (for artist/bands) and "extended" (for all other categories) level can be used as a compact website with embedded Facebook and Youtube/Vimeo files.
AX Search = visitors can dive into the modular world by searching via genre, home base, subscription
AX Music = playlist to enjoy music of featured artists and modular tunes discovered recently.
AX Cinema = a ongoing changing collection of modular videos, visuals & tutorials that inspire
Any questions? Contact us, check the About or FAQ page.
---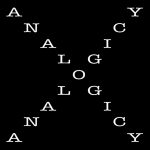 A random featured selection…
---
Featured artists/bands –>
---
Featured labels –>
---
Featured shops –>
---
Featured events/organisations –>
---
Featured knowledge –>
---
Featured brands/makers –>
---
Featured studios –>
---
Featured venues –>
---
---
AnalogicyX on Facebook –>
---
"Featured", a collection of tracks from featured artists/bands –>